LATEST - NEW FOOD PICK UP SERVICE WEDNESDAY TO SUNDAY!
ORDER food & book your 4-9pm pick up slot (1-6pm Sunday)
COLLECT your food and pay contactless
View Menu
Lupe's Cantina Mexicana opened it's doors in 2016. Lupe's is a true Mexican restaurant; family run and serving traditional Mexican Street food. Come and join us again soon. ❤️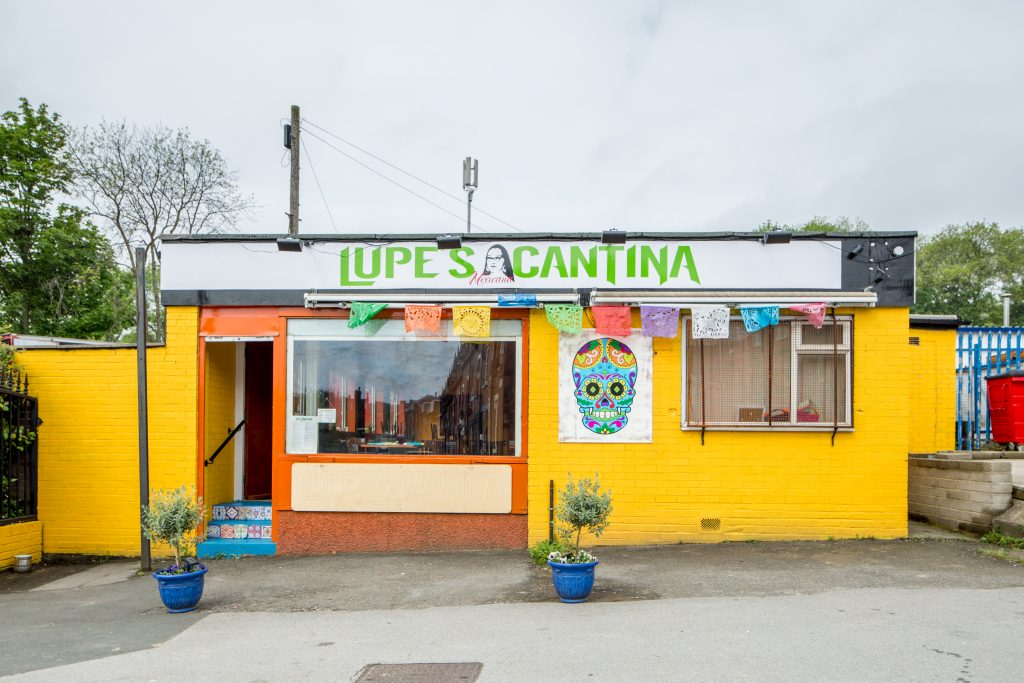 What our customers say ✍️

"We went last night for food and I have to leave a review to say wow!!!! what a place, the food was amazing, cocktails were delicious and service was great. I cannot recommend this little gem of a place enough we will definitely be returning back again!"
Rebecca

"The service is relaxed and the staff are knowledgeable about the dishes. Very chilled out and good selection of dishes and drinks. Me and my husband usually share two or three dishes and then I would strongly recommend the salted chocolate caramel cake. It is enormous and sooo tasty."
Faye

"Visited last night. Great little place. Was busy when we arrived at 8pm. We had only had supermarket Mexican food before visiting Lupe's. We now know that we have been lied to. The food was amazing, spicy and flavourful but not hot. Going to visit again so we can try the rest of the menu. Loved the Traditional Mexican Flan."
Ruth
What the Internet says 👩‍💻

4.5 / 5 from 248 Reviews
#53 of 1,654 Restaurants in Leeds

Certificate of Excellence
2018 – 2019 Winner

4.9 / 5 based on the opinion of 185 people
Recommended by 212 people

4.7/5 based on 376 reviews
Is this my new favourite place to grab a bite to eat in Leeds? Yes… I think it is.
Jason – 'Local Guide'
PICK UP ONLY 
Wednesday to Sunday
ORDER - Wed to Sat 2-4pm
PICK UP 4-9pm (1-6pm Sun)
COLLECT food & pay contactless

See you soon!
LATEST - WE HAVE RE-OPENED!
After a fire in our kitchen, we have rebuilt our restaurant (and website) and are back open for business. See you soon!